These really are uncertain times… and yet are also a really good opportunity to be asking some good questions, some of the bigger questions of life that will always be eternally important. Questions like, 'Who is Jesus' and 'What does it mean to believe in Him'? These are questions that will be raised during an online course called 'Christianity Explored.'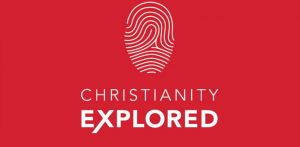 Christianity Explored is an informal and relaxed seven-week course based on the Gospel of Mark that gives time and space to consider the big questions of life and to explore the life of the person at the heart of the Christian faith – Jesus Christ.
It's an ideal course to attend if you want to:
Find out what it what it means to be a Christian
Get involved in a Bible study group on the Gospel of Mark
Hear what the Bible says about the meaning of life
Go over some Bible basics so that you can share your faith better
Ask some questions about Christianity in an informal and non-threatening setting
As part of the course, the following also apply – you won't need to know anything about the Bible, nor will you be asked to read aloud, pray or sing… but you will be able to ask any question you want!
Although this course runs best face-to-face (which is not possible at the moment), the next best option is to do this online – and we can do this via Zoom. Would you like to join in? (You'll need to be 'Zoom ready' on your computer.)
Please contact us if you'd like to get some answers to those big questions and we will send you the needed Zoom link. There's no restrictions as to how many can attend, and as there's no need to leave home (guaranteed 100% COVID-19 safe!).