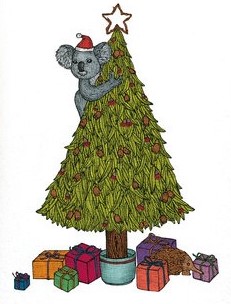 It might surprise you to read that Christmas is not about the nonsensical items of snowmen, reindeer or the North Pole. Have you noticed that it's summer here? Besides, Christmas isn't about the weather, either – cold or hot. It's about Jesus, sent by God to be the Saviour of His people.
The Bible says in Hebrews 1:1-2 that, "Long ago, at many times and in many ways, God spoke to our fathers by the prophets but in these last days he has spoken to us by his Son". When God spoke through the prophets, he often gave them a glimpse of something that would happen in the future. So, the prophet Isaiah foretold that 'the virgin shall conceive and bear a son". Seeing that God knew exactly what he was doing, Matthew 1:21 tells how this was fulfilled in the birth of the One they would call Jesus. Of Him it was said 'for He will save His people from their sins'.
If the Old Testament prophets looked forward toward the day of His birth and if the New Testament writers recorded the fact of His birth, then it must be that Jesus is the centre of everything that God has said and done – and that must mean that Christmas is all about what God sent us in His Son, Jesus.
No wonder the angels sang at His birth. No wonder they spoke of 'good tidings of great joy' for 'all people'. It's little wonder then too that Jesus is still the reason for the Christmas season. And why is that? Because He is still doing what God sent him to do – saving God's people.
Do you know the One who makes Christmas make sense? He saves. Seek Him now.