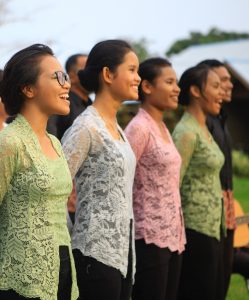 You probably won't be able to locate Hohidiai on a map. That's because it isn't a place as such. Hohidiai is the name of a wonderful ministry in the North Maluku Islands of Indonesia where through the provision of education and free health care, many lives are being changed.
You can read about it all here and also get a taste for the sounds and music of this part of the world by coming to hear the Hohidiai Choir who are on tour (even to Bendigo!) with a variety of hymns, songs, traditional dances and testimonies.
You can catch them at the Kangaroo Flat Baptist Church, Church Street, Kangaroo Flat, on July 17th at 7pm. There will be a stall with traditional Indonesian items for sale and an opportunity to donate as well.