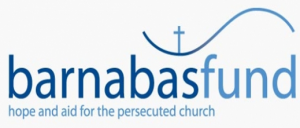 Our Religious Freedom
Barnabas Fund is launching a new campaign to reclaim the heritage of freedom of religion which previous generations of Christians endured hardship, persecution and even death to achieve.
Barnabas Fund is seeking a new Act of Parliament to guarantee seven fundamental aspects of freedom of religion. These freedoms wen developed by various mechanisms over the last five centuries including English common law, the federal constitution and international treaties, but are now under threat. An Australian domestic law to protect and guarantee them is urgently needed.
In Canberra's Parliament House sits the only copy of Magna Carta in the southern hemisphere. Magna Carta's ringing call 800 years ago that "the English Church shall be free" is an affirmation that was foundational to the development of freedom in Australia. The gradual development of full freedom of religion in the following centuries eventually led in 1901 to the Australian federal constitution specifically stating that, "The Commonwealth shall not make any law for establishing any religion, or for imposing any religious observance, or for prohibiting the free exercise of any religion, and no religious test shall be required as a qualification for any office or public trust under the Commonwealth." However, this only applies to the Federal government, and the courts have over the years significantly limited the extent to which it protects freedom of religion even then.
Even before we became an independent nation, the Magna Carta's affirmation that "the English Church shall be free" had over the centuries been worked out into seven specific aspects of religious liberty:
• Freedom to read Scriptures in public (achieved 1537)
• Freedom to interpret Scriptures without government interference (achieved 1559)
• Freedom of worship (achieved 1689)
• Freedom to choose, or change your faith or belief (achieved 1689)
• Freedom to preach and try to convince others of the truth of your beliefs (achieved 1812)
• Freedom to establish churches, synagogues, mosques, etc. (achieved 1812)
• Freedom from being required to affirm a particular worldview or set of beliefs in order to hold a public sector job, stand for election, work in professions such as teaching and law, or study at university (achieved by the repeal of various 'Test Acts" between 1719 and 1888).
However, most of these freedoms, which we inherited when Australia was born as nation in 1901, have never been specifically incorporated into law. They are therefore vulnerable to being eroded by those who are either intent on imposing a particular ideological agenda, or by politicians who are simply ignorant of the enormous importance previous generations played in developing freedom of religion. That's why we shall be calling on Christians to claim the freedoms our forefathers endured hardship, persecution and even death to achieve.
Why Barnabas Fund is doing this
For many years Barnabas Fund has worked to support the persecuted Church, particularly in Muslim-majority contexts. However, as we have done so, we have become aware of how much freedom of religion is under threat in the West.
A new "'Test Act" is being brought in by the backdoor
In the last year we have seen people working in both the public and private sectors fired because of their Christian beliefs.
These include a Melbourne IT specialist engaged to work on the "safe schools programme" sacked after privately expressing concerns during a staff meeting; an 18-year-old children's party organiser sacked after putting up an 'It's OK to vote no' filter on her Facebook page during the SSM postal survey; and a high profile campaign targeting accountants Price Waterhouse Coopers forcing one of its senior executives to step down from the board of ACL-linked Lachlan Macquarie Institute. Meanwhile, in what looks like a form of reintroduction of the University Test Acts that existed in colonial era Britain, a Christian student was suspended from university for a semester after respectfully answering a question at a party about his views on same sex marriage.
Reprinted from the Mar/Apr 2018 Barnabas Fund magazine
It's time to act! Come and hear a representative from Barnabas Fund. Their 'Fair go with Religious Freedom' Tour is coming to Bendigo on  Tuesday April 24th meeting at Bendigo (St John's) Presbyterian Church, 35-41 Forest Street, Bendigo.
12:05pm (45 minute session, lunch provided)
7:30pm (90 minute session)
Enquiries: Rev Philip Burns 5443 6189