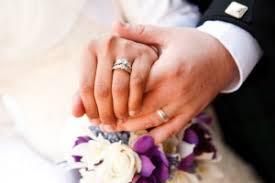 Later this week when the postal plebiscite papers reach our letter (and post office) boxes, we are all going to have the option of contributing our opinion on the proposed change to the Marriage Act 2004.
While some Christian leaders (even in Bendigo) have come out in support of the 'Yes' vote, we must respectfully disagree and put it out there that we cannot agree with the proposed change.
And why is that? You can find out our reasons here in a document prepared by the Presbyterian Church of Victoria's 'Church and Nation Committee'.  It's not too long and it expresses right where we stand!