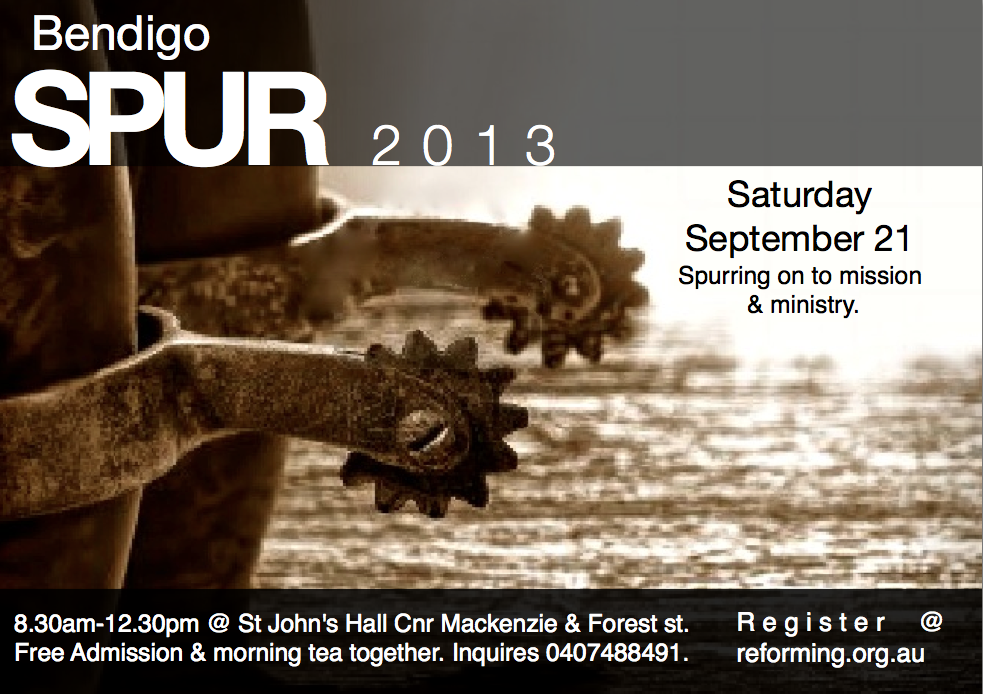 The Session of St John's and 'Reforming' (SE Bendigo) are pleased to announce the arrival of our first ever Ministry Conference – for the purpose of encouraging God's people to pursue the idea that ministry is for all of us!
In the postcard above you'll find the details about the when and where of 'SPUR' – our first attempt at running something like this – and may it not be the last!
The keynote speaker for the morning will be Pete Orr from Melbourne School of Theology. Other speakers will include Rev. Philip Burns (Pastoral ministry), Steve Blyth (Work) and Russ Grinter (Church planting)
SPUR Conference is open to all! We would love to see you there!